Send Inquiry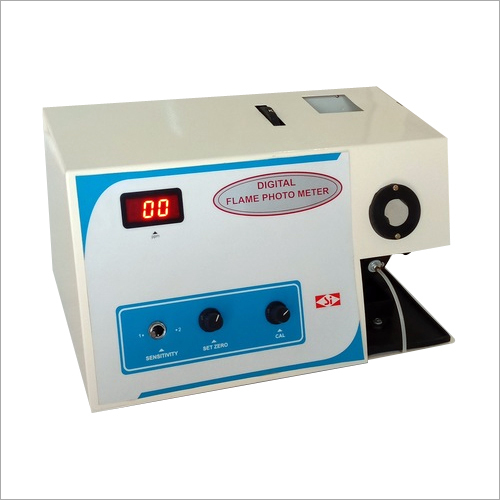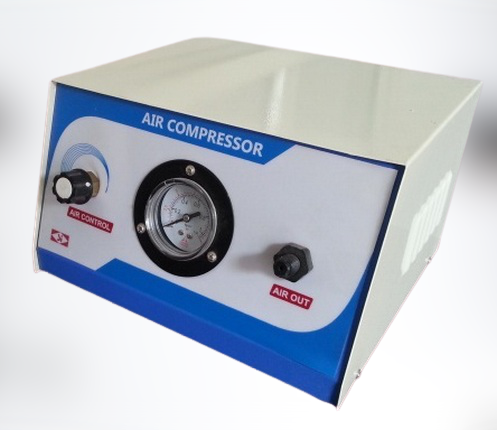 Product Specifications
Weight

For lab Use

230 Volt (v)

Flame Photo Meter

Metal

6.5 Kilograms (kg)
Product Description
Our profound domain knowledge has enabled us to manufacture, supply and export Digital Flame Photo Meter. These meters are developed using premium quality raw materials, procured from the leading vendors of the market. Our quality analysts check these products on stringent parameters to assure that final output meets with international quality standards. The photo meter is used to determine the concentration of metal ions like sodium and calcium. We offer Digital Flame Photo Meter to our clients at market leading prices and ensure that packaging of this is done in a tamper-proof manner.

Features:

Corrosion resistant nebulizer
Automatic ignition
Easy to operate
Accurate determination
Other details:Rugged & accurate Instrument to determine concentration of na, k, ca & li in any solution ideal instrument for clinical laboratories & soil testing labs.

Features
Single Channel
Stainless steel round burner
Concentric Non-Corrosive
Nebulizer
Narrow Band interference Filters.
Technical Specification
FEATURE SPECIFICATION: Rugged & accurate Instrument to determine concentration of na, k, ca & li in any solution ideal instrument for clinical laboratories & soil testing labs
Specification :

SI -203

SI -206

RANGE

Na : 0-100 ppm,K : 0-100 ppm
Ca : 15-100 ppm (Optional)
Li : 10-100 ppm (Optional)
Na : 0-100 ppm, K : 0-100 ppm
Ca : 15-100 ppm (Optional)
Li : 10-100 ppm (Optional)

SENSITIVITY

Sodium (Na) : 5 ppm
Potassium (K) : 5 ppm
Calcium (Ca) : 10 ppm (Optional) Lithium (Li) : 10 ppm (Optional)
Sodium (Na) : 5 ppm
Potassium (K) : 5 ppm
Calcium (Ca) : 10 ppm (Optional) Lithium (Li) : 10 ppm (Optional)

READOUT

2 digit bright red LED display

2 digit bright red LED duel display

ACCURACY

2 % up to 40 ppm
5 % above 40 ppm

2 % up to 40 ppm
5 % above 40 ppm

IGNITION SYSTEM

With external lgniter

With external lgniter

MEASUREMENT SYSTEM

Measures one element at a time

Measures Two element at a time

REPETABILITY

2 Counts

2 Counts

DETECTOR

Silicon Photodiode

Silicon Photodiode

FILTERS

Narrow band interference glass filters

Narrow band interference glass filters

NEBULIZER

Black bakelite, axial flow type

Black bakelite, axial flow type

FLAME SYSTEM

LPG and dry oil free air

LPG and dry oil free air

WARM UP TIME

10 minutes

10 minutes

POWER

230 V , 10%, 50HZ

230 V ±10%, 50HZ

DIMENSIONS

355W X 255H X 225mm (Approx.)

355W X 255H X 225mm (Approx.)

WEIGHT

5 Kg. (Approx.)

5 Kg. (Approx.)

COMPRESSOR UNIT

AIR SUPPLY

By oil free mini compressor unit with pressure regulator

COMBUSTION GAS

LPG controlled by precision regulator

POWER

230V , 10%,50Hz

DIMENSION & WEIGHT

L280mm X W255mm x H180mm 6 Kg. (Approx)

ACCESSORIES

Instrument with Na & K Filters
Sample Holders
Instruction Manual Mains Lead
Air and Gas Tubing along with End Clamps
Chimney
Capability Tubes
Enter Buying Requirement Details